Dunleer Buys Temple City Industrial Property for $11 Million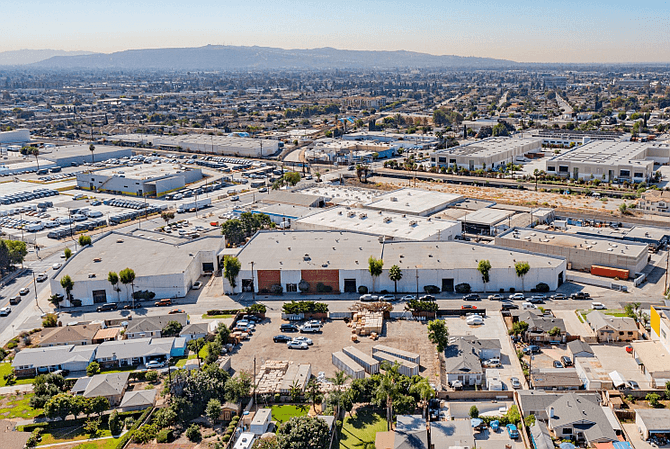 Beverly Hills-based Dunleer purchased a 64,109-square-foot industrial property in Temple City for $10.6 million from rake manufacturer McGuire Industries Inc.
The industrial building is on 115,084 square feet of land at 9620-9642 Gidley St.
"As both consumer demand for last-mile delivery and supply chain costs rise, assets like these, which are located in dense submarkets that connect industrial pockets to affluent resident populations, are becoming nearly impossible to secure," BJ Turner, founder and chief executive of Dunleer, said in a statement. "Due to lack of deliveries, users are often driven to look further east and incur high transportation costs, making this property highly competitive."
He added that the property needed some work but had many desirable features such as secured yards, a 21-foot minimum clearance height, seven roll-up doors and three dock positions.
"In addition to the property's location, we were drawn to this asset because it has solid bones and is highly flexible, divisible and can accommodate a range of distribution, manufacturing, and warehouse storage needs, appealing to many potential tenants down the line," Turner said in a statement. "The property has served the previous owner-user very well for several years. That said, it is in need of cosmetic and functional upgrades. We have the capital and expertise to reposition the property into a highly efficient building for today's industrial users."
Daum Commercial Real Estate's Jordan Lara represented Dunleer in the transaction.
"This asset represents a maximum efficiency on usable land," Lara said in a statement. "It is truly irreplaceable and could not be replicated in the Los Angeles market today."
The San Gabriel Valley industrial market has grown increasingly tight. During the third quarter, the vacancy rate there was 1.4%, down from 3.6% the previous year, according to data from Jones Lang LaSalle Inc.
Roughly 3.1 million square feet of industrial product was sold or leased in the area during the quarter.