Globest. Real Estate Forum Presents: Industrial Influencers (DAUM Commercial)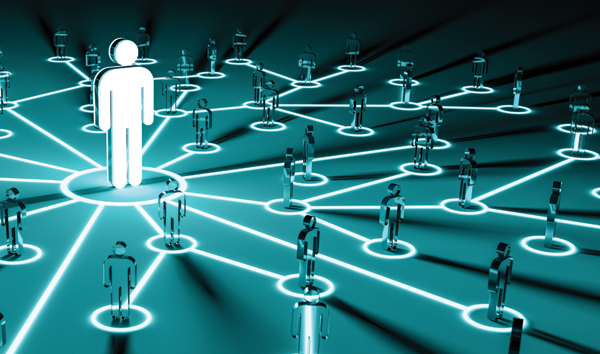 14.8 billion square feet. That is where industrial demand is expected to be by 2023, about 850 million square feet away from where we are today. Without a doubt, the industrial asset class continues to be white-hot with activity. Yet, there are signs of fundamentals shifting and in some markets supply appears to be finally catching up with demand.  But on the whole demand looks solid for the foreseeable future.
It would seem easy, at first glance, to navigate this market. All you have to do is find an asset, buy and renovate it to meet current tenant demands. Or develop one from the ground up. Lather, rinse, repeat.
In truth, of course, it is far more difficult than that, with such things as valuation, underwriting and changing trends in the industry needing to be factored in. In fact, one could make the claim that the market is that much more difficult to navigate because activity has been so intense.
Hence our industrial influencers on the next several pages. We have chosen individuals and teams that have demonstrated their mastery of these nuances and are thriving in an active-but-complicated market.
DAUM COMMERCIAL REAL ESTATE SERVICES: DAUM Commercial has positioned itself as the champion of the core industrial sector. Founded in 1904, DAUM is Southern California's oldest brokerage firm. For the past century, the firm has specialized in and shaped the landscape of industrial brokerage in the Southwest.
An influencer both with product and people, DAUM has worked with core industrial developers, tenants, and investors to advise, shape and lead the charge on how industrial product is positioned, marketed and sold. DAUM's region of expertise includes the Inland Empire, the most active industrial market in the country in terms of leasing activity last year, which also saw a record number of new construction projects. The influence of DAUM is also seen in Los Angeles and Orange counties, where select in-fill submarkets are consistently posting industrial vacancies in the 1% range.
DAUM Commercial Real Estate Services provides brokerage, tenant representation, consulting, leasing, sales and property management. DAUM has 10 offices throughout Southern California and Arizona. In 2018, DAUM's team of 140 agents completed a total of more than $3 billion in leasing and sale transactions, heavily concentrated in the Southern California and Phoenix areas–more than $2 billion of this was in industrial product.
Significant transactions from the past three years include representing buyer Black Creek Group and the seller, one of the largest US REITs, in the acquisition of a three-building industrial portfolio totaling 743,381 square feet in Colton, CA; directing the acquisition of a 200,850-square-foot distribution warehouse in Rialto, CA to global consumer goods manufacturer United Exchange Corporation, and completing the sale of a portfolio of three individual buildings totaling 149,772 square feet within a multi-tenant industrial complex in Camarillo, CA.
Working with a specific focus on industrial has allowed the DAUM team to develop a shared understanding of the industrial market. For example, DAUM recently directed the acquisition of a land parcel in the San Gabriel Valley to Dedeaux Properties and worked closely with the firm through the marketing of the project. Knowing that small industrial companies were seeking ownership opportunities in the region and finding little to none, DAUM's team advised the developer to leverage this demand by constructing a project offering smaller for-sale buildings. The developer ultimately built the seven-building facility with for-sale buildings ranging from 27,400 to 43,200 square feet. This quickly proved to be a wise decision. Five of the seven buildings were under contract within a handful of months after the development broke ground, and DAUM attracted back-up offers on most of the units before construction was complete. The sales of all seven buildings ultimately closed within weeks of construction completion for a total consideration of $50 million.
The firm continues to invest in its next generation, increasing its total number of agents in the under-35 age range by more than 50%, and increasing production among its young leaders by more than 100% since 2014.
DAUM is an influencer in several industrial and commercial real estate organizations including SIOR, NAIOP, CCIM, ONCOR International and the American Industrial Real Estate Association. DAUM's team also supports several community nonprofits including Habitat for Humanity of Orange County and numerous others.