DAUM COMMERCIAL COMPLETES SALE OF RARE AVAILABLE PROPERTY IN TIGHT LOS ANGELES AIRPORT SUBMARKET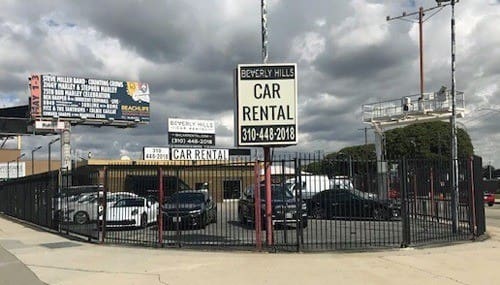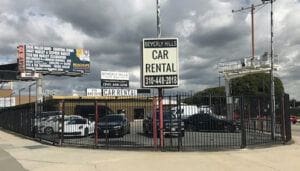 DAUM Commercial Real Estate Services has completed the sale of rare automotive retail building and lot, totaling more than 11,560 square feet, located adjacent to Los Angeles International Airport (LAX) in Los Angeles, California, on behalf of the seller, according to Kurt Yacko, Associate at DAUM Commercial.
Yacko represented the seller, a private partnership, in the transaction alongside DAUM Executive Vice President Dennis Sandoval and Associate Brian Sandoval. The buyer is airline and airport ground services handling company S.A.S. Services Group, Inc.
"The seller had a rare available space that could be adapted to a range of various uses in a high-traffic area near LAX," explains Yacko. "DAUM was able to secure this listing based on our deep understanding of the submarket and the businesses that operate in the area, despite competition with several other brokers."
According to Yacko, the property's immediate access to the new Midfield Satellite Concourse expansion of LAX's Tom Bradley International Terminal made it an ideal fit for S.A.S. Services Group's operations.
"We sourced all-cash offers from several interested parties, demonstrating the strong demand for space in the LAX area," says Yacko, who notes that the West/South Los Angeles submarket posted industrial vacancies in the 2% range in Q4. "While the transaction required lengthy negotiations and experienced some delays due to the pandemic, we ultimately closed with a highly satisfactory price for the seller."
The asset features a 1,114 square-foot building sitting on 10,454 square feet of land in a corner location in close proximity to a new parking and car rental development.
The agent representing the buyer was Heba Abulazm of Real Estate Source INC. The asset is located at 9220 S. Sepulveda Boulevard in Los Angeles, California. The total consideration of the sale was $3.49 million.
DAUM Commercial Real Estate Services is a leading provider of commercial real estate services including brokerage, tenant representation, consulting, leasing, sales and property management. Founded in 1904, DAUM focuses on longstanding client relationships and draws upon its century-long track record to deliver steadfast insights and proven results to clients across the U.S. DAUM has ten offices throughout Southern California and Arizona. More information is available at www.daumcommercial.com.