DAUM NEGOTIATES $1.15 MILLION SALE OF INDUSTRIAL WAREHOUSE IN PHOENIX, AZ
Feb 4, 2016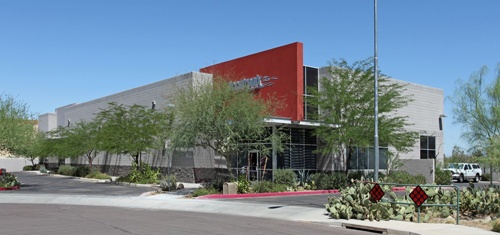 DAUM Commercial Real Estate Services has negotiated the $1.15 million sale of a 10,792-square-foot 100-percent leased warehouse located at 23042 N. 16th Lane in Phoenix.
Chris Rogers and Trevor McKendry of DAUM's Phoenix office represented both the buyer and seller in the transaction. Bob Lundstedt, first vice president of DAUM Phoenix, assisted in representation.
The buyer, Hualapai Investments of Phoenix plans to hold onto the property as a leased investment. The seller of the industrial warehouse was Donegal Holdings of Phoenix, who sold Accutronix in 2015 – which occupied the property.
In a related transaction, Rogers, McKendry and Lundstedt represented the $500,000 sale of two plots of land totaling 108,520 square feet located at 1402 and 1410 W. Victory Lane. This marks the team's third transaction in the Deer Valley area within a month.
DAUM Commercial Real Estate Services specializes in industrial and office properties throughout metro Phoenix. DAUM Phoenix has successfully sold and leased millions of square feet in industrial and office buildings, and land. Headquartered in Los Angeles, DAUM is California's oldest and most experienced commercial real estate brokerage company.
DAUM is an affiliate of ONCOR International, a premier global commercial real estate referral network.