DAUM NEGOTIATES $1.95 MILLION SALE OF HILLCREST AT FOREST TRAILS COMMUNITY IN PRESCOTT, AZ
Mar 8, 2016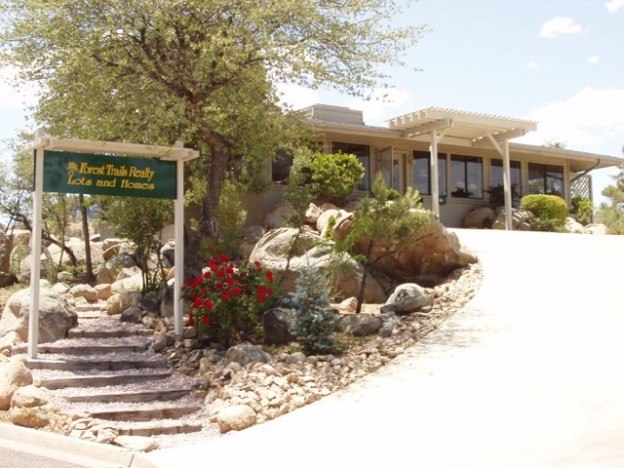 DAUM Commercial Real Estate Services has negotiated the $1.95 million sale of a 44-lot, single family home community in Prescott called Hillcrest at Forest Trails, located just north of Thumb Butte at the edge of Prescott National Forest.
Daum Phoenix Executive Vice President, David Wilson represented both the buyer and seller in the transaction.
The buyer was Nick Malouff, president of Legacy West Homes of Prescott. The seller was Donald D. Myers Co. of Prescott. The seller has a remaining 28-acre commercial site for sale, located just outside of the Forest Trails subdivision.
In a related transaction, Wilson represented the $220,000 sale of the former 1,271-square-foot sales office for Forest Trails at 1488 Sierry Peaks Drive in Prescott.
Hillcrest at Forest Trails features semi-custom homes starting at $400,000 and will begin sales in April. The homes have been designed to take advantage of the hilltop views of northern Arizona and reflect the natural colors and elements of the wooded area.
DAUM Commercial Real Estate Services specializes in industrial and office properties throughout metro Phoenix. DAUM Phoenix has successfully sold and leased millions of square feet in industrial and office buildings, and land. Headquartered in Los Angeles, DAUM is California's oldest and most experienced commercial real estate brokerage company.
DAUM Commercial Real Estate Services is a member of ONCOR International, a premier global commercial real estate network. ONCOR International LLC, a subsidiary of Realogy Corporation, oversees the ONCOR International member network. More information is available at www.oncorintl.com.