DAUM NEGOTIATES 142,000 SF LEASE FOR SHERWOOD BEDDING IN TOLLESON FOR $7.4 MILLION
Dec 4, 2015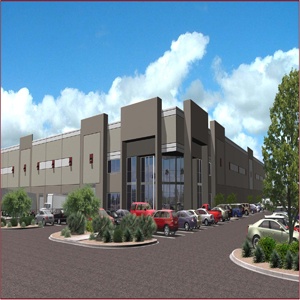 Daum Commercial Real Estate Services has negotiated the 142,146-square-foot lease for Sherwood Bedding, located at the northeast corner of 94th Avenue and W. Buckeye Road in Tolleson for $7.4 million.
Steve Bodeman of DAUM Phoenix and Damian Rivera of E. Smith Realty Partners in Dallas represented Sherwood Bedding in the lease. Payson and Don MacWilliam of Colliers International represented the landlord, First Industrial Realty Trust, Inc. of Chicago.
Sherwood Bedding, a business associate of Mattress Firm nationally, will occupy the adjacent space to Mattress Firm's new location in first quarter 2016 – a Bodeman and Rivera lease transaction they represented in April of this year for 177,000 square feet.
First Industrial Realty Trust Inc., a Chicago-based publically-traded REIT (NYSE: FR), purchased the land and teamed up with Merit Partners Inc. of Phoenix to develop the site, located at the northeast corner of 94th Avenue and Buckeye. First Industrial will be the 100% owner of the 386,100 square foot building.