DAUM REPRESENTS BOTH PARTIES IN THE SALE OF $1.275 MILLION INDUSTRIAL BUILDING LOCATED IN PHOENIX, AZ
Dec 17, 2014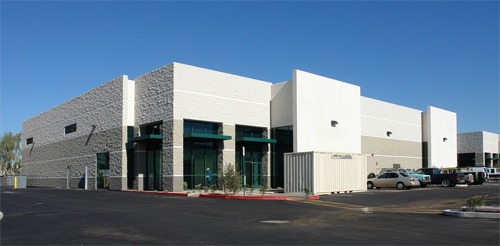 DAUM Commercial Real Estate Services has negotiated the $1.275 million sale of a 16,000-square-foot industrial building located at 5640 S. 32nd Street in Phoenix.
Carl Johnson with DAUM Phoenix represented both the buyer and the seller in the transaction. The buyer, AMW Packaging of Phoenix is relocating and expanding operations from its 5,000-square-foot facility located just south at 4415 S. 32nd Street.
The seller of the free-standing industrial building was Voytech Five LLC of Phoenix.
DAUM Commercial Real Estate Services specializes in industrial and office properties throughout metro Phoenix. DAUM Phoenix has successfully sold and leased millions of square feet in industrial and office buildings, and land. Headquartered in Los Angeles, DAUM is California's oldest and most experienced commercial real estate brokerage company. DAUM Commercial Real
Estate Services is a member of ONCOR International, a premier global
commercial real estate network. ONCOR International LLC, a subsidiary of
Realogy Corporation, oversees the ONCOR International member network.