DAUM COMMERCIAL OPENS KEY MID‐COUNTIES OFFICE; HIRES TOP AREA PRODUCER SAM CHU
Sep 16, 2015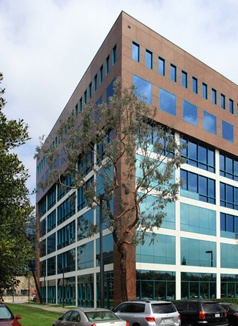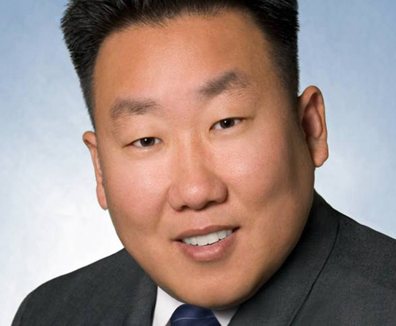 DAUM Commercial Real Estate Services, intensifying its coverage of what it terms a "dynamic" LA Metro submarket, has opened a Mid‐Counties office and concurrently hired veteran top producing area broker Sam Chu, company President Michael Nubel announced.
"DAUM has long been an active brokerage company in the Mid‐Counties submarket, serving it from our City of Industry, South Bay and Newport Beach offices. We feel the area is simply too big for us not to have an office presence there. It's a market we've been looking at for some time because it rests in the middle of a major industrial area bridging two counties," Nubel said.
The new office is located at 12750 Center Court Dr., Suite 220, Cerritos and is DAUM's ninth in the LA Metro area and tenth overall. The firm also has an office in Phoenix, AZ.
Chu joins DAUM as first vice president after serving for 22 years with CBRE, most recently as first vice president in their Orange County Central office where he concentrated on the Mid‐Counties and parts of Orange County, including Anaheim, Cerritos, Cypress, La Mirada, and Santa Fe Springs. Over his career, Chu has been involved in selling or leasing properties totaling over 25 million square feet. In Cerritos alone, Chu has closed over 100 lease deals, 14 user sales and three investment sales totaling over six million square feet of transacted deals.
In securing Chu's services, Nubel said DAUM not only gains the expertise of a premier broker with special knowledge of Mid‐Counties, but an individual of high character. "In addition to being a top producing area broker, Sam Chu fits well into DAUM's culture, has exemplary personal credentials, is a well respected family man, and is a great person to anchor our marketing team," Nubel said.
Teaming with Chu to form a strong nucleus in the new DAUM office is 10‐year company veteran Casey Mungo, a DAUM shareholder and overall top producer in 2014. In 2014, Mungo closed several large transactions in Mid‐Counties including representation of Allway's Pacific in the leasing of 15300 Desman Rd., La Mirada, as well as representing the buyer of 12100 Rivera Rd. in Whittier. Both transactions had a consideration of well over $10 million each and were 254,000 and 214,000 square feet respectively. "Casey showed tremendous leadership in making our new office a reality and will be a lead office broker with Sam," Nubel said.
Chu said his decision was a great move for him. "I'm impressed with the accessibility of DAUM's President Michael Nubel, and the camaraderie among the fellow brokers at the firm. The open door policy seems to be a vital part of the company's culture. It has made my transition easy.  I'm also excited about the new office's location in the middle of Mid‐ Counties.  Being on our clients' turf goes a long way toward satisfying their needs," he said.
Chu is active in several regional civic and community services. He serves as a commissioner on the Properties Preservation Committee for the City of Cerritos, is a member of the Cerritos Chamber of Commerce, and is an Assistant Scoutmaster for the area Boy Scouts of America.