Action Sales signs $25M lease in City of Industry for new headquarters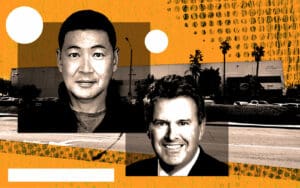 Action Sales has leased a 181,700-square-foot industrial building in City of Industry for a new headquarters and distribution hub in a deal valued at more than $25 million. The San Francisco-based food service equipment and supply firm leased the 8-acre warehouse site at 17708 Rowland Street, the Commercial Observer reported. The 64-month lease with an extension option with owner EverWest Real Estate is worth more than $25 million. Specific terms of the deal were not disclosed. It's not known when Action will move from the Bay Area to the Class A industrial property.
The building was a former distribution warehouse for NewEgg. Denver-based EverWest bought it from the online computer hardware and electronics retailer in 2019 for $38.5 million. Broker Mike Fowler of JLL represented EverWest in the lease, while Dennis Sandoval and Kurt Yacko of Daum Commercial Real Estate Services represented Action Sales. "The San Gabriel Valley is seeing excellent absorption for good-quality industrial property," Sandoval said. The region has seen a recent uptick in commercial investment, according to the Observer.
This month, Boston-based Longpoint Realty Partners bought the 15-building, 275,600-square-foot John Reed Commerce Center in the City of Industry for $80 million, or $290 per square foot, The Real Deal reported. Last month, Long Beach-based Pacific Industrial bought a 75,000-square-foot tear-down industrial building on 10 acres in City of Industry for $44 million, or $587 per square foot.