Metra Buys Long Beach Property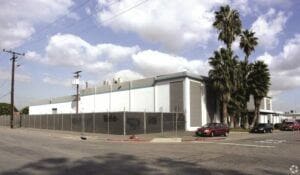 A 38,233-square-foot industrial distribution asset in Long Beach has sold for more than $11 million.
Metra Electronics, a 75-year-old electronics firm specializing in the manufacturing and distribution of automotive accessories, purchased the property, which is located at 3221 E. 59th St. in Long Beach.
Daum Commercial Real Estate Services, led by Michael Collins, vice chairman and director of Daum's Capital Markets Group, and associate Dustin Hullinger, represented the buyer in the sale-leaseback transaction.
Metra was represented by Brian Held and Rob Flores of CBRE Group Inc. "Our company has a rich history of achieving successful outcomes for our clients, which is why they continually return to us when seeking commercial real estate representation," Daum's Collins said in a statement. "We were pleased to have another opportunity to serve this buyer in their search for an investment with strong potential in an extremely tight industrial market."
With a 1.1% industrial vacancy rate at the end of the second quarter this year, the South Bay market is experiencing high demand from users in the area for quality distribution assets, according to Hullinger.
The Los Angeles market as a whole is showing solid signs of recovery since the pandemic, with apartment vacancies trending down to 3.4%, one of the lowest levels in years, according to Daum data, and Greater Los Angeles achieving six-figure positive net absorption in the second quarter despite numerous headwinds in the form of inflation, interest rate bumps and foreign conflict. These positive indicators bode well for the region's industrial sector, Hullinger said.
Constructed in 1970, the industrial property is situated in a prime location adjacent to well-established transportation infrastructure including major freeways, railroads and ports, with easy access and egress.