Self-Storage Developer Wins Rare Industrial Land Site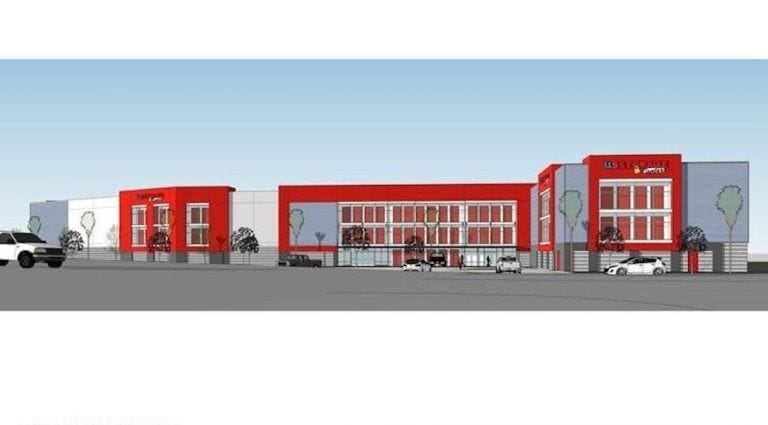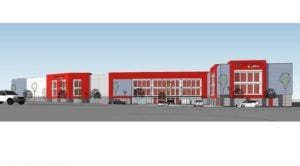 Despite an intense demand for industrial space in Los Angeles, not all industrial-zoned land becomes fodder for new construction. Often, other asset classes claim the higher and better use. A rare 2.2-acre industrial land site near Downtown Los Angeles traded hands to self-storage builder Westport Properties. The firm plans to build a three-story 152,000-square-foot self-storage facility on the site, which was formerly occupied by a metal and plumbing business.
"The seller operated a family-owned business, Angelus Sheet Metal and Plumbing Supply, out of this location for over 60 years," Michael Collins, Vice Chairman at Daum Commercial Real Estate Services, tells GlobeSt.com. "Due to market conditions, the seller decided to close the business and take advantage of the high demand in the area by offering the site for sale." Collins represented the seller in the transaction, along with Daum VPs James Vu and Ben Spinner.
While the lad site was originally an industrial use, the surrounding market is largely residential. As a result, there is strong demand for self-storage facilities in the market. As a result, there was strong interest from several self-storage developers. "The majority of parties interested in the site were self-storage developers," Vu tells GlobeSt.com. "The reason for this was the lack of self-storage properties in the area, which is heavily residential, as well as it being in close proximity to Downtown LA and major freeways."
Development sites proximate to Downtown Los Angeles are rare. The seller saw the strength of the market, and decided to bring the property to market. It paid off. The property received multiple offers from a wide range of capital sources. "There was strong interest in the property from developers and institutional investors, as well as some industrial owner-users," says Vu. "Most interested parties were all-cash buyers."
While land sites rarely come to market, there has been an increase of redevelopment activity in this submarket. "There has been an influx of new multifamily and hotel developments in the area," says Spinner. "There are plans for the former Lincoln Heights Jail, which is currently vacant, to be redeveloped to include a collection of commercial, office, manufacturing, live-work housing, recreation space, and rooftop space. Additionally, Xebec Building Company is constructing a brand new 200,000 square-foot, 32-foot clearance warehouse at 3301 Medford St."
Kelsi Maree Borland