DAUM COMMERCIAL COMPLETES SALE OF 64,100 SQUARE-FOOT INDUSTRIAL ASSET IN PRIME LOS ANGELES COUNTY SUBMARKET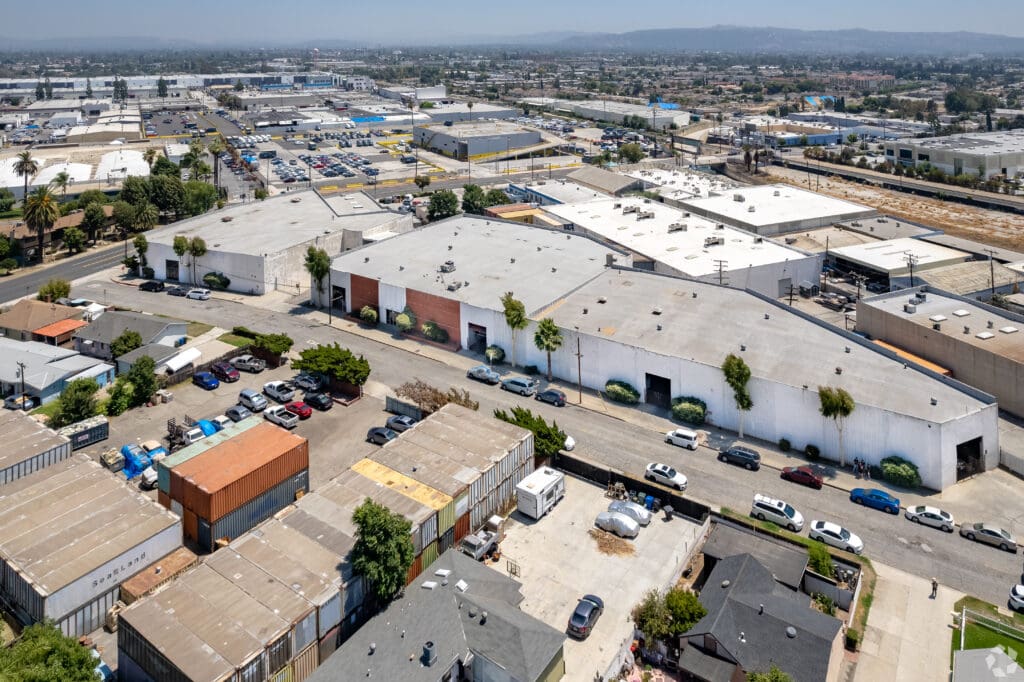 DAUM Commercial Real Estate Services has completed the $13.78 million sale of a 64,109 square-foot industrial asset situated on 2.64 acres of land in the Los Angeles County submarket of Temple City, California, on behalf of the seller, Dunleer, a Los Angeles-based real estate investment firm.
While initially planning to complete an extensive value-add renovation upon acquisition of the asset in Q3 of 2021, Dunleer was able to capitalize on skyrocketing demand for space in the submarket and sell for 130% of the purchase price within just 4 months of ownership, according to Jordan Lara, an Executive Vice President at DAUM Commercial and member of LARA Team, who represented the seller in the transaction.
"This investment benefitted from the rapid movement the Los Angeles industrial market experienced in the second half of 2021," explains Lara. "When negotiating Dunleer's purchase of the asset last year, we locked in exceptional pricing early on.
Furthermore, we facilitated a three-month leaseback, which was a significant benefit for the seller and provided us with the opportunity to bring the asset to market. Through strategic marketing of the property, we immediately received several healthy offers from potential lessees and buyers."
Lara adds that the property is exceptionally located in the highly in-demand San Gabriel Valley submarket, which saw record-low vacancies in Q4 2021 at 1.2%, in addition to 41.6% and 26.1% increases in sale volume and sale prices, respectively, over Q3, according to a recent DAUM report.
"It would be essentially impossible to recreate this asset in such an unbeatable location, which is ideally situated for last-mile distribution, in close proximity to Downtown L.A. and several population hubs," continues Lara. "We ultimately sold to an owner-user produce distributor that sought to consolidate its existing facilities and relocate to an area that offered room for growth and is closer to its employee base."
BJ Turner, Founder and CEO of Dunleer, adds: "This was a win-win transaction that allowed us to benefit greatly from a strategically timed purchase and the velocity of the market that has been accelerated and enhanced by the pandemic. We had an ideal asset in a key infill location that was vacant and ready for immediate occupancy by a user – in today's high velocity, low occupancy market, this asset was a rarity . LARA Team did a fantastic job identifying a highly qualified buyer who was able to close quickly and ultimately secured an irreplaceable property."
The property features freestanding, secured yards, 21-foot minimum clear height, seven roll-up doors and three dock positions, 2000-amp three-phase power, and ample parking.
The asset is located at 9620-9642 Gidley Street in Temple City, California, within one mile of Interstate 10 freeway, providing ease of access throughout the region, including the Ports of Los Angeles and Long Beach, several local airports, and communities like Pasadena and Arcadia.
About DAUM Commercial
DAUM Commercial Real Estate Services is a leading provider of commercial real estate services including brokerage, tenant representation, consulting, leasing, sales and property management. Founded in 1904, DAUM focuses on longstanding client relationships and draws upon its century-long track record to deliver steadfast insights and proven results to clients across the U.S. DAUM has ten offices throughout Southern California and Arizona. More information is available at www.daumcommercial.com.