DAUM COMMERCIAL DIRECTS INDUSTRIAL LEASE BRINGING NEW SELF-STORAGE FACILITY TO THOUSAND OAKS, CALIFORNIA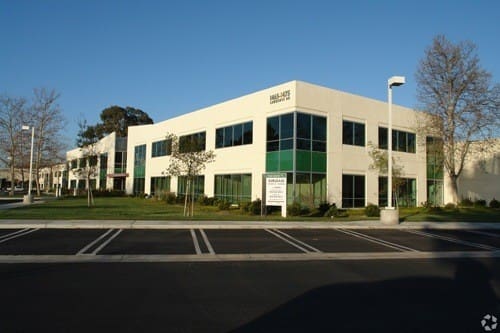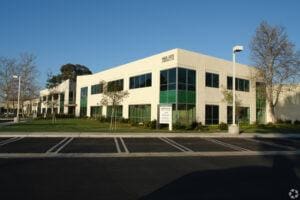 DAUM Commercial Real Estate Services recently completed the lease of a 52,800 square-foot industrial facility in Thousand Oaks, California, on behalf of the lessee, Westlake Storage Solutions.
The tenant, a self-storage and moving facility, is relocating its operations from nearby Westlake Village. Bram White, SIOR, an executive vice president in DAUM's Ventura County office, represented the lessee in the transaction.
"This transaction represents the strength of both the local industrial market and the national self-storage sector," says Bram. "As the COVID-19 pandemic continues, industrial product has emerged as a stable asset class benefitting from rising demand. Self-storage in particular continues to grow in popularity, with strong fundamentals including 95% rent collections nationally, as well as increasing demand driven by life changes, which have been plentiful due to the pandemic."
White notes that DAUM was able to leverage these key drivers to position its client as the right tenant for this space.
"DAUM is known for our strong, long-term client relationships," says Bram. "We represented this tenant when the company leased its Westlake Village location 8 years ago. By working closely with Westlake Storage and keeping our finger on the pulse of the Ventura County industrial market, we were able to identify this property as the ideal solution for the next phase of lessee's operations."
The new lease commences on August 1, 2020. Westlake Storage Solutions was granted early possession upon lease execution, allowing them to begin their move-in process in July.
James Panzetta, President of Westlake Storage Solutions says, "We are a one-stop facility offering self-storage, packaging materials, U-Haul vehicle rentals and U-Haul "U-Box" storage, all in a single location."
With close proximity to highway 101, the property offers convenient access for Westlake Storage Solution's customers.
Patrick DuRoss, SIOR of Newmark Knight Frank represented the lessor, PSIP Conejo Spectrum L.P. in this transaction.
The property is located at 1467 Lawrence Drive in Thousand Oaks, California.
About DAUM Commercial
DAUM Commercial Real Estate Services is a leading provider of commercial real estate services including brokerage, tenant representation, consulting, leasing, sales and property management. Founded in 1904, DAUM focuses on longstanding client relationships and draws upon its century-long track record to deliver steadfast insights and proven results to clients across the U.S. DAUM has ten offices throughout Southern California and Arizona. More information is available at www.daumcommercial.com.