DAUM COMMERCIAL SECURES LONG-TERM LEASE OF VENTURA COUNTY, CALIFORNIA BUILDING TOTALLING MORE THAN 202,400 SQUARE FEET ON BEHALF OF OWNER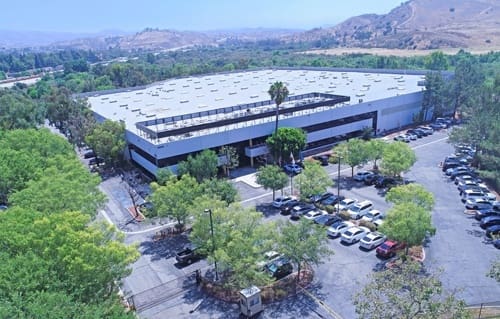 DAUM Commercial Real Estate Services has completed the long-term lease of a 202,421 square-foot industrial building in the Ventura County submarket of Moorpark, California on behalf of the lessor interest through Transwestern Development Company, who was the project developer.
The property, which is also managed by Transwestern, was leased to Amazon, according to Bram White, SIOR, an Executive Vice President at DAUM Commercial, who represented the lessor along with Don Thordarson of Donald J. Thordarson, Inc.
"Don and I helped the lessor acquire this property in 2018 and had a comprehensive understanding of the goals for this investment," explains White. "Drawing upon this knowledge and our relationships in the market, and through a very active marketing campaign, this quality tenant was brought to the table by its agent, Tim Wallace of Cushman & Wakefield."
White notes that he also represented the previous owner in the lease of the same building seven years ago, completing a hat trick with this latest transaction that demonstrates his deep expertise in this submarket and the unique offering this property brings.
"In our extensive marketing campaign we 'left no stone unturned' in our relentless efforts to secure a great tenant for this excellent facility," says Thordarson.
The asset was recently refurbished, providing the tenant an ideal space for its last mile operations.
Stephen Batcheller, Regional Partner at Transwestern, adds: "We are very pleased with the outcome of this project and greatly appreciate working with, and the contributions of, the talented people at DAUM Commercial Real Estate Services."
The property features 16 dock-high positions, 24-foot ceiling clearance, and a secure fenced yard with parking for up to 405 cars. The location offers close proximity to California State Routes 118 and 23, providing ease-of-access throughout the Southern California region.
The building is located at 6000 Condor Drive in Moorpark, California.
About DAUM Commercial
DAUM Commercial Real Estate Services is a leading provider of commercial real estate services including brokerage, tenant representation, consulting, leasing, sales and property management. Founded in 1904, DAUM focuses on longstanding client relationships and draws upon its century-long track record to deliver steadfast insights and proven results to clients across the U.S. DAUM has ten offices throughout Southern California and Arizona. More information is available at www.daumcommercial.com.