DAUM COMPLETES THREE BUILDING SALES IN THE ANTELOPE VALLEY
Feb 14, 2013
DAUM COMPLETES THREE BUILDING SALES IN THE ANTELOPE VALLEY 
DAUM Commercial Real Estate Services announced today that it recently completed three (3) new sale transactions in the Antelope Valley within the course of one week by Dennis Marciniak and Larry McEwan of DAUM's Los Angeles North office.
DAUM represented both parties in the sale of 514 Commerce Avenue, Unit F, located within the Venture Commerce Center in Palmdale, CA.  The 1,778 square foot office condominium was purchased by EEAP Inc., and is the second unit purchased by them.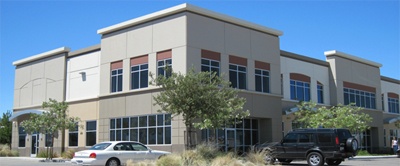 In a second sale at the Venture Commerce Center, DAUM represented the seller in the disposition of 575 Commerce Avenue, Units A & B.  The two industrial condominium units totaled 16,144 square feet and were purchased by Healthdent Technology International, who researches, manufactures and sells dental material.  There are currently nine (9) office and flex units remaining available for sale in the Venture Commerce Center and range from 1,778 square feet to 2,660 square feet, which is represented by Dennis Marciniak and Larry McEwan of DAUM.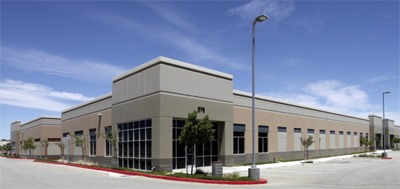 In the third sale, DAUM represented the buyer, Griff Industries in the purchase of a 16,614 square foot industrial building located at 4515 Runway Drive, which is part of the Foxfield Business Park in Lancaster, CA.  Griff Industries manufactures medical equipment and is relocating from Northridge to Lancaster.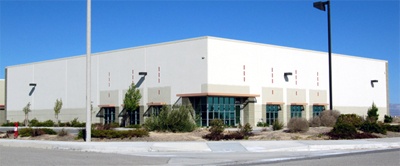 According to Dennis Marciniak of DAUM, "We have seen activity levels and buyer interest increase dramatically in the past few months as reduced pricing and historically low interest rates continue to make buying a building more economical than leasing in the Antelope Valley.  We also continue to see the migration of companies from the San Fernando and Santa Clarita Valleys to the Antelope Valley due to the lower overall cost of doing business."
DAUM Commercial Real Estate Services provides a full array of commercial real estate services including brokerage, consulting, leasing, sales, corporate services and asset, construction, project and property management.  Founded in 1904, DAUM is California's oldest and most experienced commercial real estate brokerage company.  DAUM has 9 offices throughout Southern California and Arizona. More information is available at www.daumcommercial.com.
DAUM Commercial Real Estate Services is a member of ONCOR International, a premier global commercial real estate network. ONCOR International members represent over 50 independent commercial real estate brokerages, with more than 2,200 associates, in over 170 offices throughout 32 countries. In 2007 ONCOR International members were collectively responsible for approximately $38.4 billion in commercial real estate volume and over 17,000 commercial real estate transactions. ONCOR International LLC, a subsidiary of Realogy Corporation, oversees the ONCOR International member network. More information is available at www.oncorintl.com.