DAUM NEGOTIATES $1.2 MILLION SALE OF OFFICE-INDUSTRIAL BUILDING IN NW PHOENIX
Sep 12, 2014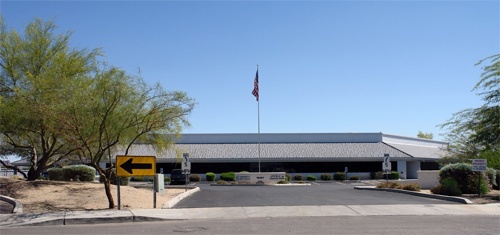 DAUM Commercial Real Estate Services has negotiated the $1.2 million sale of a 20,565-square-foot office-industrial building located at 16461 N. 25th Avenue in Phoenix.
Jerry Hillery and Chris Rogers of DAUM in Phoenix represented the buyer, Fine Line Fabricating. The seller, Baughman-Williams, was represented by TJ Swearengin and Matt Hobaica of Lee & Associates.
The buyer, Fine Line Fabricating – a manufacturer of general metal work and custom fabrication for the commercial and residential sectors — is expanding its manufacturing space. The company is currently located at 17464 N. 25th Avenue and plans to relocate in late February, 2015.
The 2.43-acre property was built in 1994.
DAUM Commercial Real Estate Services specializes in industrial and office properties throughout metro Phoenix. DAUM Phoenix has successfully sold and leased millions of square feet in industrial and office buildings, and land. Headquartered in Los Angeles, DAUM is California's oldest and most experienced commercial real estate brokerage company.
DAUM is an affiliate of ONCOR International, a premier global commercial real estate referral network comprised of more than 50 independent commercial real estate partner brokerages in 32 countries.