DAUM REPRESENTS BOTH PARTIES IN $13 MILLION OFFICE INVESTMENT SALE IN ANAHEIM, CA
Jun 29, 2011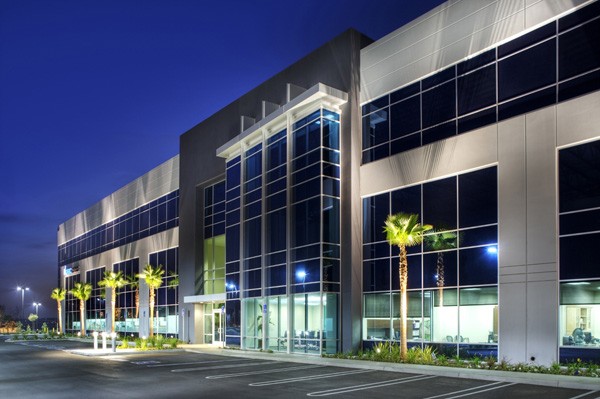 DAUM Commercial Real Estate Services announced today that it represented Wells Fargo Bank, N.A. (seller) and Anaheim Hills Office Plaza, LLC (buyer) in the sale of a 75,000 square foot office building located in Anaheim, CA. The total consideration of the sale was $13,000,000 ($173 PSF). The building was 100% leased at the time of sale and was sold as a multi-tenant leased investment.
Chris Migliori, Executive Vice President and Kara Guarienti of DAUM's Orange County office represented both the buyer and the seller in the transaction. The property is located at 160 N. Riverview Drive in Anaheim, CA.
Since taking over the leasing on the property in June of 2010, DAUM secured long-term leases with Gateway One Lending & Finance for 25,000 square feet on the ground floor, Premier Business Centers for 25,000 square feet on the second floor, and AS Real Estate Holdings for 9,000 square feet, helping to re-tenant and reposition the building for disposition.
Chris Migliori states, "In today's challenging leasing environment, owners and brokers need to be able to work closely as a team on a daily basis. The team needs to be creative, resourceful and have the ability to make calculated business decisions quickly to insure that not only the short-term, but the long-term value of the asset is maximized. The joint effort of DAUM and Wells Fargo created a win-win scenario for both the buyer and seller in this transaction; the tenant procurement and the strong tenant base added both short and long-term value to this property."
DAUM Commercial Real Estate Services provides a full array of commercial real estate services including brokerage, consulting, leasing, sales, corporate services and asset, construction, project and property management. Founded in 1904, DAUM is California's oldest and most experienced commercial real estate brokerage company. DAUM has 9 offices throughout Southern California and Arizona. More information is available at www.daumcommercial.com.
DAUM Commercial Real Estate Services is a member of ONCOR International, a premier global commercial real estate network. ONCOR International members represent over 50 independent commercial real estate brokerages, with more than 2,200 associates, in over 170 offices throughout 32 countries. In 2007 ONCOR International members were collectively responsible for approximately $38.4 billion in commercial real estate volume and over 17,000 commercial real estate transactions. ONCOR International LLC, a subsidiary of Realogy Corporation, oversees the ONCOR International member network. More information is available at www.oncorintl.com.