DAUM REPRESENTS BUYER IN A $19 MILLION SALE-LEASEBACK IN PHOENIX, AZ
Oct 5, 2012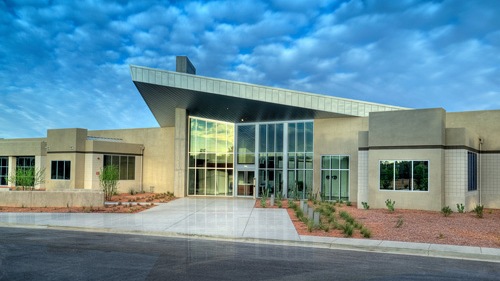 Intravest Development LLC announced today that is has closed the acquisition of a 145,000 square foot flex industrial building located west of 1-17 and north of Greenway Road. Intravest Development LLC is a real estate investment company with focus on the metropolitan Phoenix market. The executive team of Intravest Development of Joe Agee, Thomas M. Roskos Jr., and Mason Cave are confident in the continued return of the local commercial market. Until now, Intravest Development has been primarily focused on residential real estate assets, and the purchase of this building marks the first commercial asset to be added to the company's portfolio.
The building is leased to Climatec under a 10 year, triple net lease. Climatec is one of the southwest's leading providers of advanced building technologies for a large variety of industries and buildings. Climatec was founded in 1975. The net purchase price of the property was $19.06 million. The building is energy efficient and obtained an energy star rating for 2011.
Commenting on the transaction, Intravest Development's Chief Financial Officer, Mason Cave noted, "Climatec is a strong company with a strong history. Locally in Phoenix, as well as throughout the southwest, Climatec is a household name with a large list of successfully completed projects that are very impressive. We are very pleased that Climatec trusted us with this sale-leaseback transaction and believe it is a mutually beneficial transaction for both companies." Further commenting on the purchase, Intravest Development Chief Executive Officer Thomas M. Roskos Jr. added "This is the first in the line of several transactions Intravest Development plans to complete in the commercial real estate sector over the next 12 to 18 months. Intravest Development sees positive movement in the metropolitan Phoenix commercial market and is hoping to benefit from the market recovery."
Johnson Bank financed a portion of the transaction in partnership with Intravest Development. According to Tony Hammond, Vice President at Johnson Bank, "Johnson Bank is very pleased to facilitate this transaction between two quality companies. Johnson Bank viewed this transaction as good for both companies involved and is proud of its contribution. Johnson Bank continues to seek out opportunities similar to this Climatec transaction and wants to be a big part of the economic recovery in the Phoenix market."
Robert Lundstedt from DAUM Commercial Real Estate Services represented the Intravest Development in the transaction.