DAUM REPRESENTS KENNETH BROWN SALONS IN THE LEASING OF 4,000 SQ. FT. FOR 10-YEARS IN NEWPORT BEACH, CA
Mar 24, 2016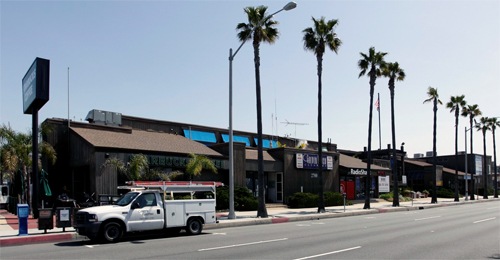 DAUM Commercial Real Estate Services announced today that it represented the Kenneth Brown Salons in the leasing of approximately 4,000 square feet of retail space in Newport Beach, CA. The property is located at 2700 W. Coast Highway in the Mariners Mile Square development. The 10-year lease begins in May 2016 and the total consideration of the transaction was not disclosed.
Rick Turner of DAUM's Orange County office represented the tenant, Kenneth Brown Salons, while Ned McCune of the Mariners Mile Company represented the landlord in the transaction.
DAUM Commercial Real Estate Services provides a full array of commercial real estate services including brokerage, consulting, leasing, sales, corporate services and asset, construction, project and property management. Founded in 1904, DAUM is California's longest standing and most experienced commercial real estate brokerage company.  DAUM has 10 offices throughout Southern California and Arizona. More information is available at www.daumcommercial.com.
DAUM Commercial Real Estate Services is a member of ONCOR International, a premier global commercial real estate network. ONCOR International LLC, a subsidiary of Realogy Corporation, oversees the ONCOR International member network. More information is available at www.oncorintl.com.