DAUM REPRESENTS SELLER IN DISPOSITION OF A 49,515 SQ. FT. INDUSTRIAL BUILDING IN ORANGE, CA
Jun 29, 2011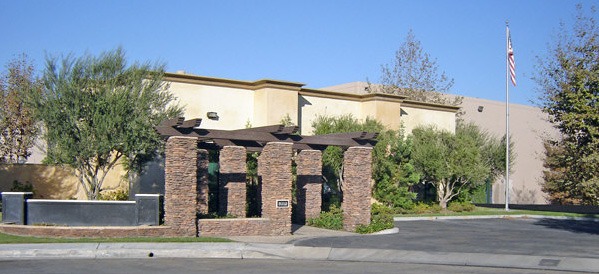 DAUM Commercial Real Estate Services announced today that it represented Freedom Properties, LLC in the sale of a 49,515 square foot industrial building located in Orange, CA. The total consideration of the sale was $4,100,000 ($82.80 PSF). The building was 100% leased at the time of sale and was sold as a single tenant leased investment.
Chris Migliori of DAUM's Orange County office represented the owner in the transaction. The property is located at 337 W. Freedom Avenue in Orange, CA.
Rob Socci of Voit Commercial represented the buyer in this transaction.
Chris Migliori states, "there is strong demand for leased investments in Southern California and most commercial real estate investors have not had as many buying opportunities as what's been portrayed by the media. The lack of other alternative investments yielding a decent return, along with strengthened investor confidence is driving more and more investors back to the commercial real estate. The market has witnessed a significant correction during the past few years, with price levels and rents now back at levels seen in the early 2000's. Most real estate investments today far exceed the returns that a bank can offer, and the instability of the stock market is driving investors to seek out long-term value opportunities and a shift back to hard assets like commercial real estate; which historically has provided one of the best inflation hedges available."
DAUM Commercial Real Estate Services provides a full array of commercial real estate services including brokerage, consulting, leasing, sales, corporate services and asset, construction, project and property management. Founded in 1904, DAUM is California's oldest and most experienced commercial real estate brokerage company. DAUM has 9 offices throughout Southern California and Arizona. More information is available at www.daumcommercial.com.
DAUM Commercial Real Estate Services is a member of ONCOR International, a premier global commercial real estate network. ONCOR International members represent over 50 independent commercial real estate brokerages, with more than 2,200 associates, in over 170 offices throughout 32 countries. In 2007 ONCOR International members were collectively responsible for approximately $38.4 billion in commercial real estate volume and over 17,000 commercial real estate transactions. ONCOR International LLC, a subsidiary of Realogy Corporation, oversees the ONCOR International member network. More information is available at www.oncorintl.com.