DAUM REPRESENTS SELLER IN THE DISPOSITION OF TWO OFFICE BUILDINGS IN RANCHO CUCAMONGA, CA
Jun 27, 2013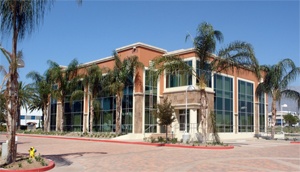 DAUM Commercial Real Estate Services announced today that it represented the Rockefeller Development Group in the sale of two office buildings in Rancho Cucamonga, CA. The total consideration of the sale was $3,074,420. One of the buildings is located at 9373 Haven Avenue, which is a 2-story fully built-out office building totaling approximately 10,963 square feet, with an existing tenant on the first floor and frontage on Haven Avenue.  The second building is located at 9401 Haven Avenue,  which is a 1-story shell office building totaling approximately 7,344 square feet.
Gus Andros, Dan Foye, Rick John and Diana Saldana of DAUM's Inland Empire office represented the seller, while Naser Noor of Southwest Investment Group represented the buyer, in the transaction.
DAUM Commercial Real Estate Services provides a full array of commercial real estate services including brokerage, consulting, leasing, sales, corporate services and asset, construction, project and property management.  Founded in 1904, DAUM is California's oldest and most experienced commercial real estate brokerage company.  DAUM has 9 offices throughout Southern California and Arizona. More information is available at www.daumcommercial.com.
DAUM Commercial Real Estate Services is a member of ONCOR International, a premier global commercial real estate network. ONCOR International members represent over 50 independent commercial real estate brokerages, with more than 2,200 associates, in over 170 offices throughout 32 countries. In 2007 ONCOR International members were collectively responsible for approximately $38.4 billion in commercial real estate volume and over 17,000 commercial real estate transactions. ONCOR International LLC, a subsidiary of Realogy Corporation, oversees the ONCOR International member network.   More information is available at www.oncorintl.com.